What will I need for a Rako Wireless system?
13th May 2016
We're often asked what you need to make a Rako lighting control system. This isn't always easy to explain over the phone because each job should be treated individually, but this great video from Rako HQ is a fantastic starting point.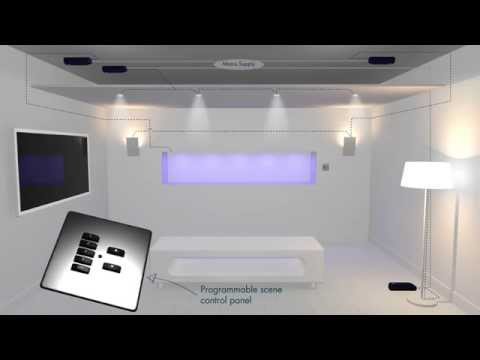 One of the greatest things about Rako is that it's a modular system, so you only buy what you need. It also means that if you want to add to your system in the future, it's very easy to do so!
Most wireless Rako systems will consist of an RMT500 per circuit of dimmable LED lighting, or RMS800 per circuit of switching LEDs, plus an RCM-070 programmable scene control panel. The faceplates for these panels are ordered separately, giving you choice of finish.
A wireless system is often an ideal solution for retrofit projects, dimming and switching modules are designed to fit through a standard downlight cut-out and RCM-070 keypads will fit in a standard UK back-box.
If you'd like help specifying a wireless Rako system, email us details of your job including how many circuits you would like to control and what type of lighting will be on each circuit.
Previous Article
Next Article
---
Related products